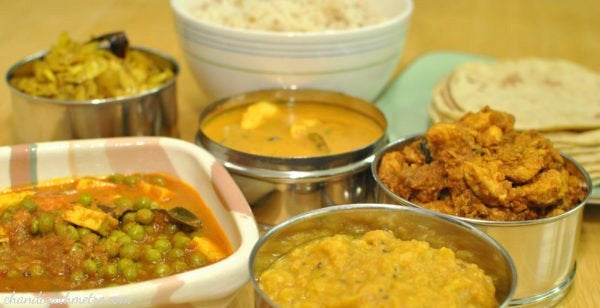 It is the time of the year again for Muslims all over the world, the holy month of Ramadan. While we are encouraged to practice moderation throughout the month, we should also re-evaluate the impact of our daily habits that are harming the environment.
Do you know that Malaysians are producing about 15,000 tonnes of food waste every day? Imagine how swiftly the number can swell up during the festive season.
This environmental catastrophe can be avoided if we follow these good tips.
1.Cook the right amount
Preventing is better than reducing. We need to avoid excess food production in order to avoid food wastage. Just focus on cooking the right amount for family and guest.
Bonus: Make a list of cooking product you need and buy the right amount in bulk.
Save the leftover!
2.Sharing is caring
Sharing food with your neighbours or friends is a great way to reduce food waste. Or give them away to your guest when they are about to leave.
Meanwhile, the less fortunate must not be forgotten during the festive season. When there's excess food, donate them to people in need or feed stray animals.
3. Refrigerate
Certain food can be stored and preserved in the refrigerator or freezer by keeping them cold, preventing them from going bad for some time.
Heat them up to eat later.
4. Compost
Let's face the truth. Food scraps are unavoidable. In fact, food that gets thrown out ends up in landfills, where it slowly rots and releases methane, a harmful greenhouse gas responsible for climate change.
Thus, we can throw the egg shells, vegetable scrap, tea bags and other compostable waste into the composting bin!
5. Ditch the plastic
Since Ramadan bazaars are popping up everywhere, we all crave for yummy fast-breaking meals from Murtabak to Nasi Kerabu. But how do we buy them? Easy! Go plastic free by replacing disposable plastic bags with recyclable and reusable food containers. Remember to bring your own cloth bag and reusable straws.
Bonus: Get some wooden cutlery it!
6. Choose eco-friendly decorations
There are many clever ways to make our own home decor during the festive season. For example, use coconut leaf to weave ketupat instead of using ribbons. After all, crafts made from natural materials are decomposable.
Bonus: Have you consider reusable angpao made of colourful fabrics? Those are designed and perfectly stitched at Dignity Foundation.
7) Don't throw, repair or donate!
We want to refurbish our home to make it more appealing during festive seasons.
But at times, we tend to dispose of unwanted bulky items like furniture, mattresses and electrical waste in an unethical way.
Pensively, we must stop dumping what we can actually repair. Try to get them fixed instead of letting go.
Bonus: Drop your e-waste (earphones, keyboards, phones, etc) at The Hive Store
for recycling.
In the glorious month of Ramadan, let's take extra effort to prevent waste. Selamat Hari Raya Maaf Zahir Batin from all of us at The Hive!