For these past years, The Hive has conducted many workshops including the beeswax wrap-making workshop to engage with the community and at the same time, introducing a zero-waste lifestyle to the newcomers. 
We have conducted few series of beeswax wrap-making workshops at various locations, since 2018. The participants are coming from different states in Malaysia but mostly locals from Selangor and Kuala Lumpur.  
Through this beeswax wrap making workshop, the participants are able to experience the following subjects: 
How to prepare the beeswax recipe 
How to choose the right fabric and prepare it 
How to use and wash your beeswax 
For those who didn't know, beeswax food wraps are a natural reusable alternative to plastic such as cling film, zip lock bags and containers. By using beeswax wraps you can eliminate the amount of plastic you throw away and your exposure to the toxins found in plastics. Wrap sandwiches, snacks and other lunch items cover bowls and plates. You can even fold them into containers! 
By participating in the workshop, you should go home with around 4 wraps and the knowledge to make more. For the virtual session, we will ship the starter kit to your door. Since no creative experience is needed, you should be able to do it yourself at home with some guidance from us.  
Virtual Beeswax Making Workshop
8th April 2021 | The Hive HQ Office
#1 Virtual Platform
The workshop is conducted virtually via Google Meet since social gathering is not allowed in Kuala Lumpur. Everything is possible!
#2 Workshop for Corporate
This time, we are fulfilling the request from Tenaga Nasional Berhad. We have done the workshop with Shell, SONY Malaysia, Philip Morris and many more
#3 Behind The Scene (BTS)
Manual setup from the team to make sure everything works during the workshop! #girlspower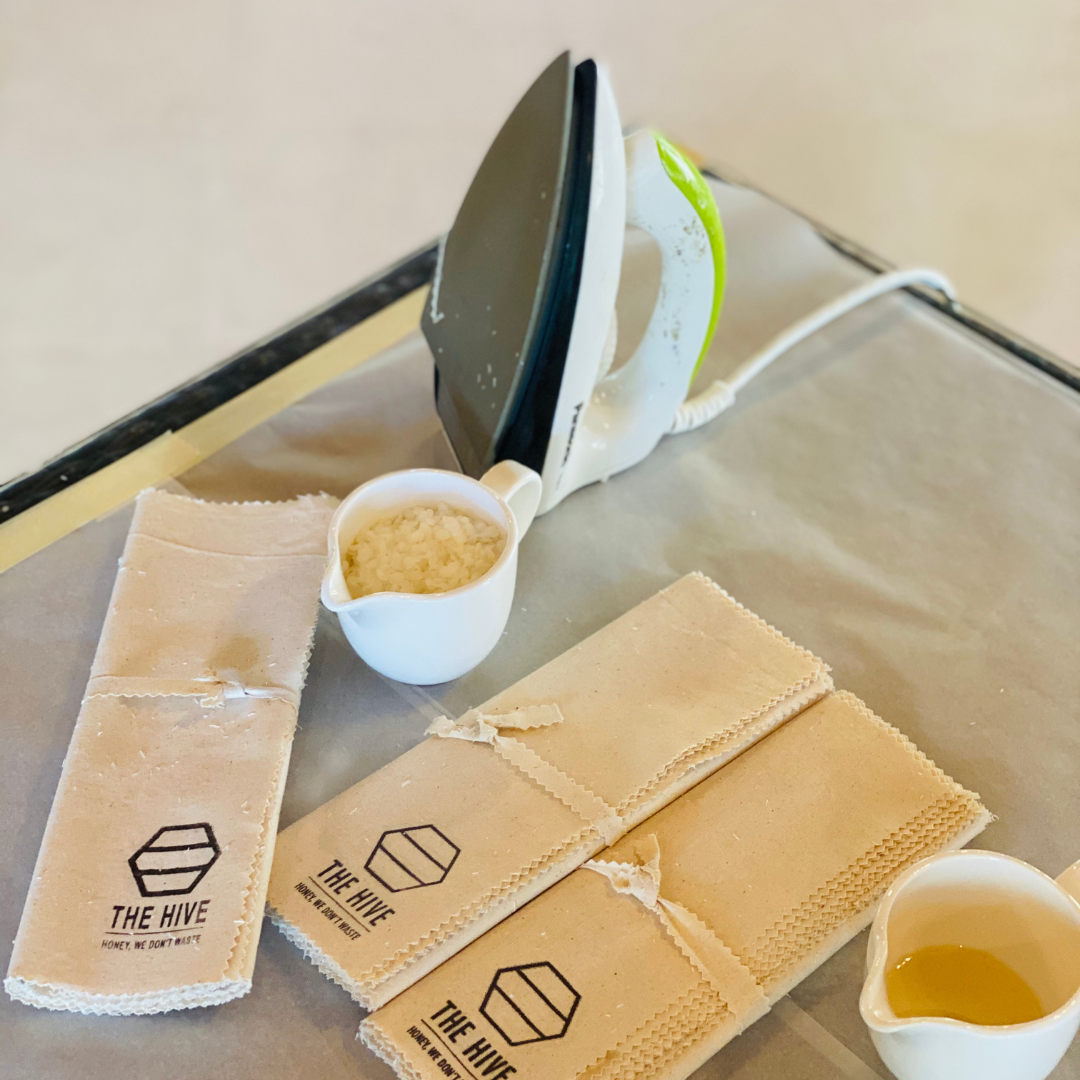 Beeswax Wrap Making at Tanjong Jara Resort, Kuala Dungun, Terengganu
The beeswax wrap-making workshop has been conducted by Claire Sancelot (Founder of The Hive) herself, back in December 2019. The workshop began with an introduction to one of the major pollutions in the world; plastic pollution. This is how we can tackle the problem. Start the green lifestyle by making your own food wrapper and reduce plastic in your life.
More pictures of the beeswax wrap making workshop that at Tanjung Jara Resort.