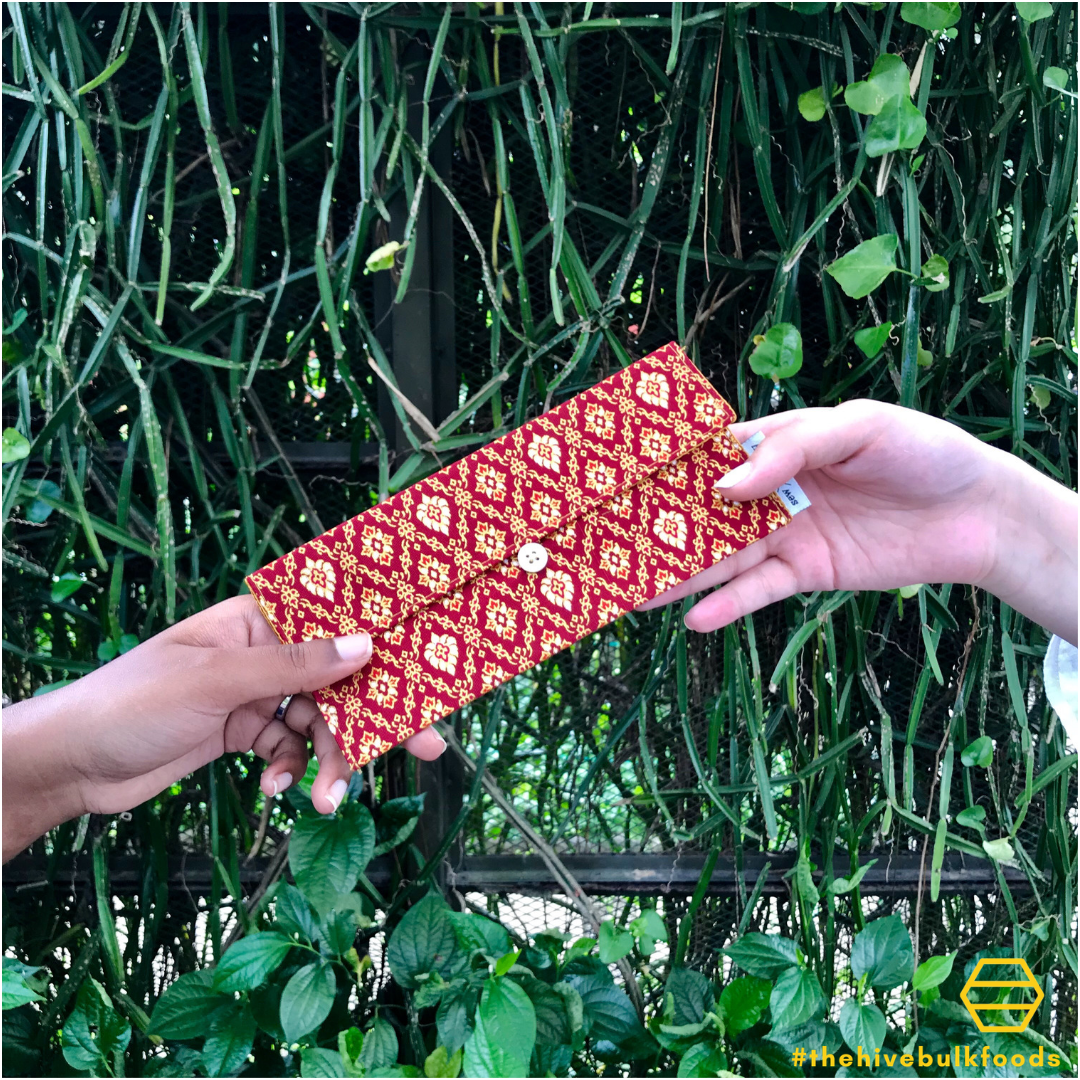 As part of our social responsibility, we try our best to partner with local organic farmers, women entrepreneurs, refugees and other social enterprises. Each time you purchase the refugee handmade products, you are contributing to charity. We believe it's important to collaborate with local businesses in order to create a more tangible social impact.
Have you noticed our useful unpaper towel, fashionable straw pouch, and those reusable angpao during festive season?
There is a story behind every product.
This month, we would like to draw your attention to the Dignity for Children Foundation:
Handmade with love, sustainable and vibrant. The reusable angpao, also known as dignityPao are designed and perfectly stitched by sew x dignity enterprise of Dignity Foundation. The students and supervisors put a lot of effort to make the angpao look so beautiful. Absolutely worth it!
Habitually, we throw angpao packets after single-use. Now, Dignity gave us an alternative option. We can switch to these reusable angpao made of colourful fabric which can be used for many festive season. There's no need to waste papers!
With this eco-friendly initiative, it is feasible to celebrate special occasions in a green way.
The precious angpao were sold at The Hive during Chinese New Year and Hari Raya this year!
Dignity Foundation strongly believes that education is the most powerful weapon to break the cycle of poverty.
As Julius Nyerere (former President of Tanzania) rightly said, "Education is not a way to escape poverty – It is a way of fighting it."
Getting to know Dignity
Chairman Rev Elisha Satvinder and his wife Petrina have established Dignity for Children Foundation in 1998 for urban poor and refugee children in Sentul.
At the present time, Dignity cares for over 18,000 underprivileged children aged two to 18.
Dignity inspires and empower students through quality education, thought provoking activities and projects. There are passionate educators to guide and discuss real world problem.
Apart from academic, there are five transformational enterprises under Dignity.
cut X dignity
An actual hair salon that provides hairstyling course from washing, blow drying, and cutting.
eat X dignity
A creative eatery where students in F & B training are serving you delicious meals at a very affordable price.
sew X dignity
Students learn the rudiments of designing and sewing bags, scarves, pouches and more from donated fabrics.
grow X dignity
Students learn how to plant, grow and harvest various crops including fresh vegetables, local fruits and herbs.
art x dignity
A space dedicated to express the creative side of students in fun ways.
Back in 2015, former President of the USA, Barack Obama acknowledged the organization for their efforts to welcome and support refugees around the world!
Visit https://dignityforchildren.org/ to learn more.