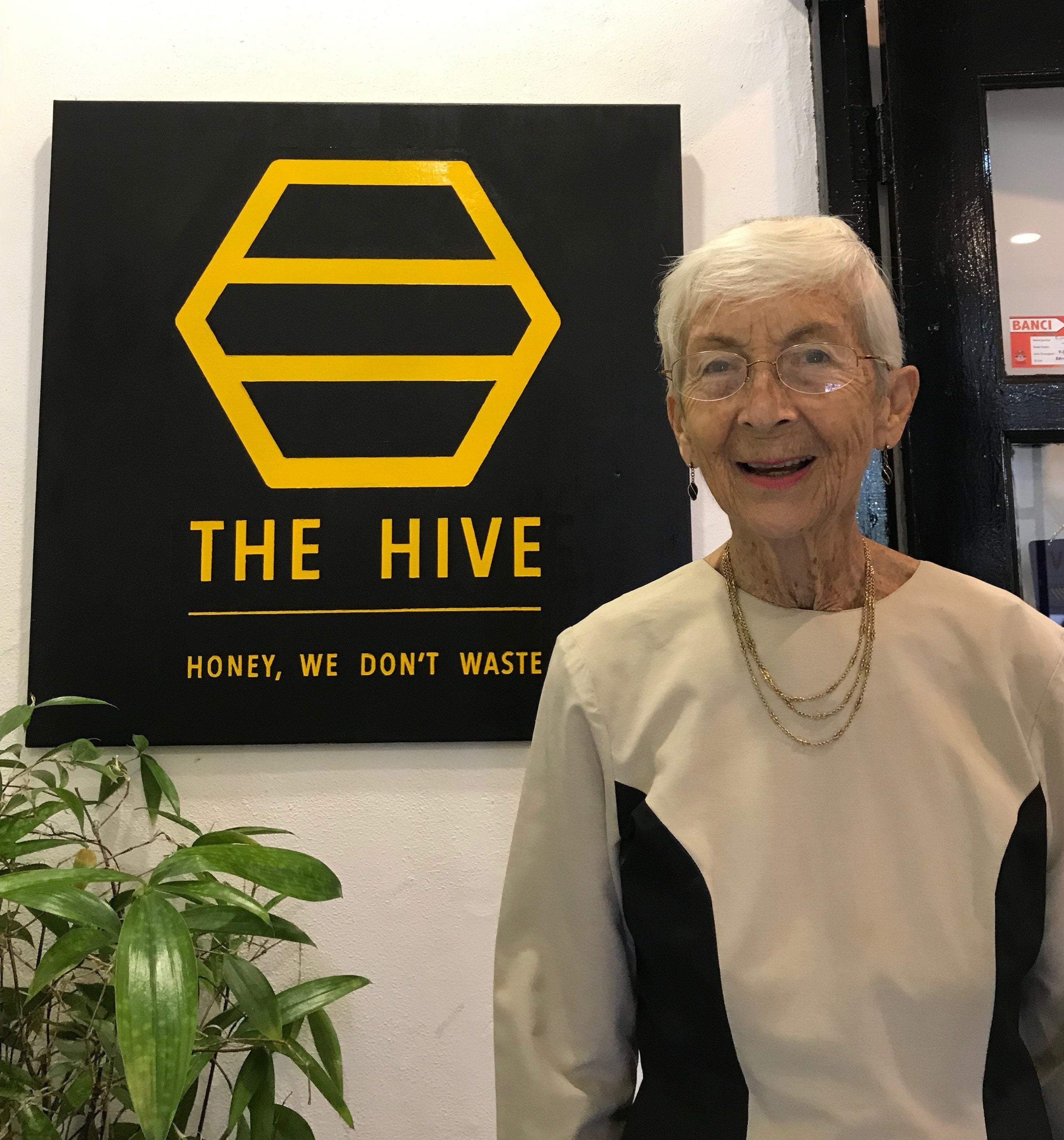 Have you ever seen Judyth at our shop? She is an amazing lady we must acknowledge! Want to know why? Keep reading!
Needless to say, we see the beauty in everything through our eyes, sometimes with a little help. According to a statistic derived from the Vision Council of America's claim that about 75 percent of the adult population worldwide uses vision correction products, and 64 percent of them wear glasses. For some people, glasses are a necessity or great modish accessories. But for those people who live in remote places throughout the world, it's a gift. So give your used eyeglasses a second life.
Over the past two years, thousands of used glasses were dropped off at The Hive stores by our customers for donation and distributed by Judyth to villagers in Myanmar.
Gifts of Sights is a non-profit glasses donation program founded by Judyth Gregory Smith. Born and bred in London, United Kingdom, Judyth is determined to help those who are less fortunate in life.
It all started when I was travelling by Win San, a taxi driver in Mandalay. I asked him, "Win San, do you know if there's anyone in your village who would like to have my old glasses"?
After that incident, whenever I saw Win San, he will say that his uncle said thanks for giving him back his reading.
Again, I asked Win San. "Are there many people in Myanmar with bad eye sights"?
He looked at me as if I am mad and replied, "There will be thousands"!
For the past five years, Judyth has been travelling to remote villages in Myanmar with Win San and his wife, Saya Htay, who helps to polish the used glasses before giving them out.
It's just a team of 3, we are all just devoted to give away glasses to people often in a very isolated villages. They have no enough money to buy glasses. In fact, I've never seen anyone there who wears glasses.
So I made an effort to make their life better. We go to different villages, there is absolutely no favouritism.

Judyth would travel to Myanmar between three to five times a year to distribute glasses. Each time, she would give away about 400 pairs. In June 2019, about 430 pairs of glasses were given away within 12 days.
I have so many unforgettable moments when I was in Myanmar. For instance, there was an old man with a hugely tall grandson who couldn't read or write or do literally anything since birth. However, his grandfather able to taught him basket weaving. So it was nice to give the grandfather an eyeglass.

Another group of people that I like to give the glasses are called toddy tappers. In case if you didn't know, the toddy palms are immensely tall, it's the tallest palm tree you can think of. The person who owns them would climb up every day to the top of the tree, makes a little incision and goes down again. We have been to villages where a toddy palm person has been killed.
There's another lady that I can remember. She is a weaver and the sole breadwinner of her family. One day, she noticed that her weaving was not as good as it used to be. So it was a great pleasure to give her a glass to help her weave better.
Since Judyth is not making any income from this project, she travels on a budget. Normally, she stays at modest places.
At the present time, Judyth collects donated glasses from The Hive, Reliance Optical and The Association of British Women in Malaysia (ABWM). Since she is not a social media user, she communicates mainly through emails.

Judyth is also a nature and travel writer of Myanmar: a Memoir of Loss and Recovery, Sulawesi: Ujung Pandang to Kendari and Southeast Sulawesi – Islands of Surprises. Currently, she is residing in Kuala Lumpur with her children. She is 76 years old.
I want to keep on doing what I am doing. And the wonderful thing is, the glasses are always coming in.