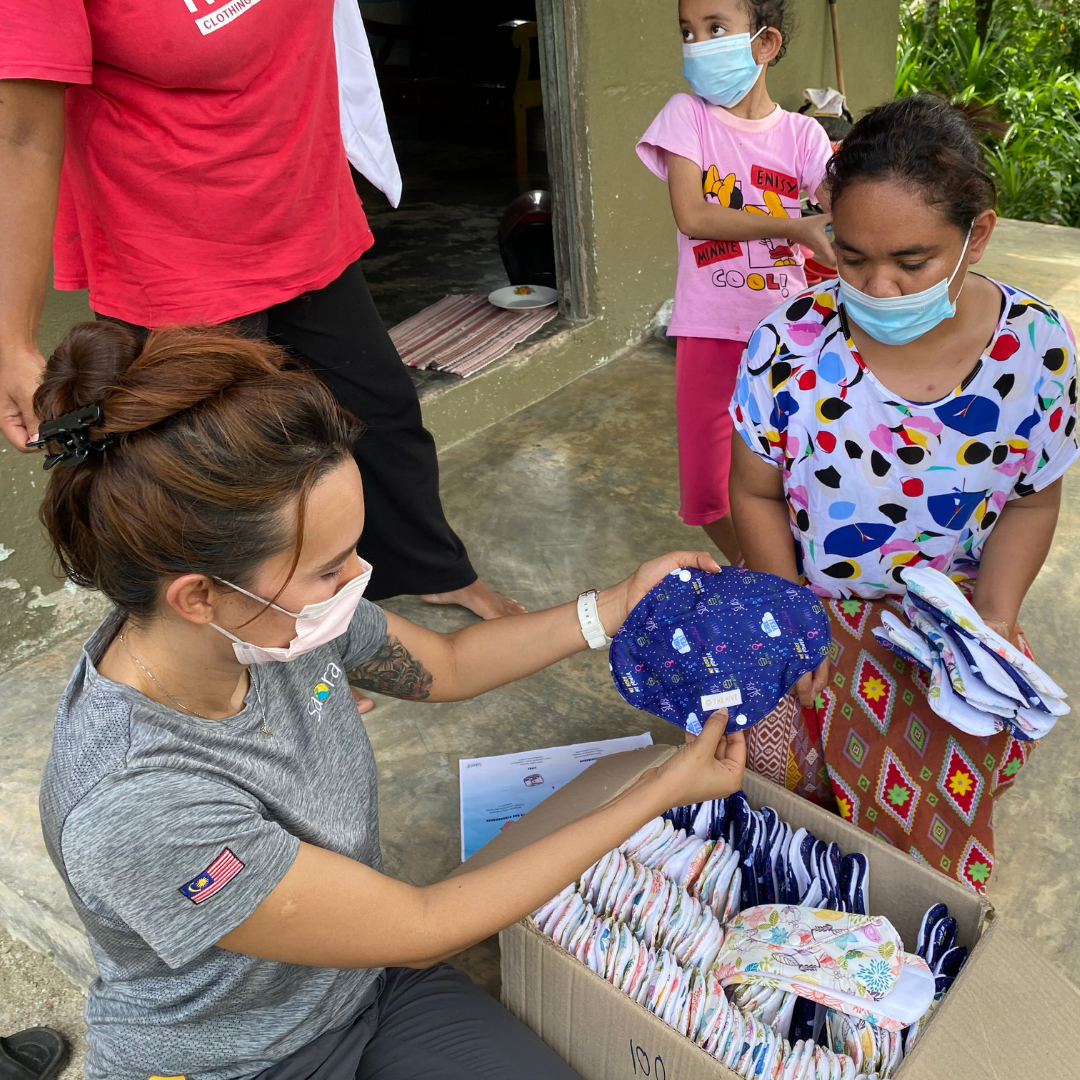 While some of us find it easy to grab sanitary pads at one of the stores anytime and anywhere, about 47% of people from the underprivileged and disadvantaged households in Malaysia can still not have access to proper and clean menstruation yet. Period poverty is getting serious here, in this country.
As the price of sanitary pads is high and they can't afford it, they often regarded these products as not one of the necessities, especially during the pandemic. There were also cases where they would opt for using tattered clothes, newspapers even banana leaves in exchange for sanitary pads.
That is why The Hive comes out with a Freedom Flow Project in collaboration with few agencies to reach out to these communities and help them by making use of the existing platform that we do have.
With Saora Industries tremendous help, 200 units of The Hive's washable sanitary pads were successfully distributed to all the women in Kampung Orang Asli Batu Berangkai and Kampung Orang Asli Badak Berendam, Kampar, Perak.
Seeing the smile and excitement in every one of those amazing ladies have made us so happy, knowing that we brought relief to them, ensuring they have clean and, at least for the next ten (10) years, proper washable sanitary pads.
Glad to be able to help and forever grateful that we can use the platform to spread awareness on period poverty. The Freedom Flow Project is just the beginning. We are hoping to reach all women in all communities.
Of course, we can't do this without help from our fantastic partner, Saora Industries and everyone who always support us from the very beginning.